C5, C6, C7 solid shifter bushings (non Z06, non GS)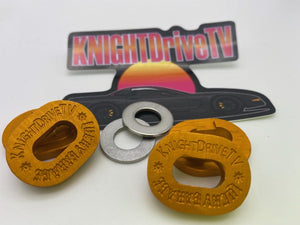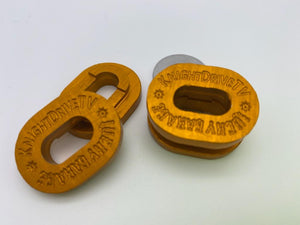 These solid shifter bushings are to increase shift feel for your base level manual gearbox Corvette.  These bushings create solid shift feel like a Z06, by eliminating the rubber. Install is straightforward for your stock shifter assembly.  If you've had grinding gears or hard shift, this could solve your issue.
These were designed and produced by Nicolas Harper in Houston, TX of Lucky Garage (www.luckygarageusa.com).  We discussed doing a collaboration and thus he made these units for KnightDriveTV!