C6 Corvette top mod of 2023!
C6 Corvettes will never be the same! Exclusive to KnightDriveTV and developed to be a game changer!
More info
About KnightDrivetv
Youtube Channel Dedicated to Corvette Enthusiasts and the GMT800 Platform of vehicles.
Headlight kit like no other
Home of the custom one-off TripLEDs C5 Corvette kit, inspired by the Bugatti Veyron
More info
Lace's C6 build begins!
Upcoming Lace videos of the build process, of her choice, to set her C6 apart from the rest.
Support the growth of KnightDriveTV below!
KnightDriveTV Fact: I go way back in the car industry
I owned several car shops over the years, starting in 2004...I fabricated forced induction systems, owned/operated a chassis dyno, tuned engine management and had cars on SPEEDTV, at SEMA and LA Auto Show. Youtube is my next project; to do something that's never been done yet...build a community of enthusiasts sharing in the success of a channel through interactive collaboration, meets, and more!
KnightDriveTV Fact: I despised being on camera....my first sema interview was bad!
Next to the mega confident Dave Smith, CEO of Factory Five...my mind just went blank. Factory Five F9R project 2022 SEMA...I'm comin for a do over!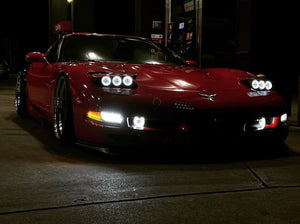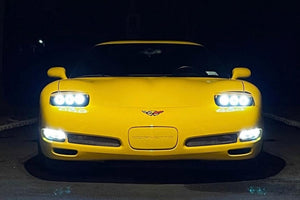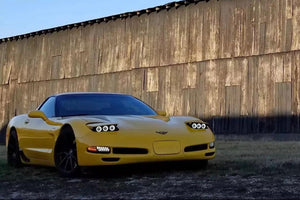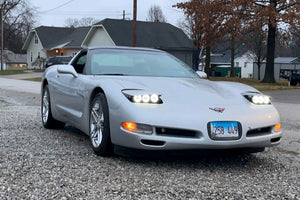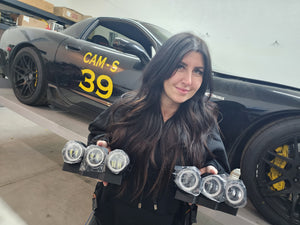 Due to the Corvette community request, we've now released a round version of the highly successful square version.  KnightDriveTV conducted...
Learn more
KnightDriveTV Current Project vehicles
KnightDriveTV is dedicated to the GM platform; C4, C5, C6 and GMT800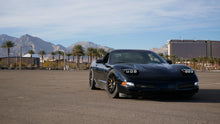 The OG KnightDriveTV C5 Z06
3D designed/printed widebody project ahead!
The main development Corvette of KnightDriveTV. This car helped develop the bugatti inspired sleepy eye 6 LED headlight kit, multiple custom carbon parts and a 3D designed/printed widebody ahead, with custom VOLK TE37's!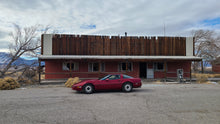 1984 Corvette Z51
Off-Road, Drift, Racecar??
The KnightDriveTV C4 Corvette was added as a result of the C5 Z06 taking a hit. Some insurance money divided, obtained the 1984 C4 project. Super clean C4, Z51 and heavily optioned. Many videos ahead on this car!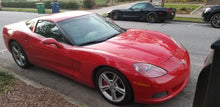 Lace's 2009 LS3 6spd C6 base
Wrap, suspension, future widebody and carbon part platform
Lace loves her C6, but she hates it stock. This car is undergoing big changes and will establish KnightDriveTV's C6 side quite quickly. Lace will take the forefront on this project...follow her @Laa.cee on instagram!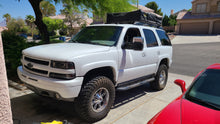 2002 Chevrolet Tahoe Z71
Overland focused build
This 2002 Tahoe partners with the GMT800 Suburban also appearing quite frequently on KnightDriveTV. The Tahoe will serve as a development platform for new lighting products, custom parts and carbon pieces for the oldie, but goodie GMT800!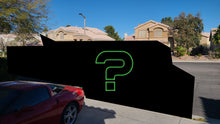 We can't discuss this right now
Future video goodness
Looking forward to when the time is right for this one.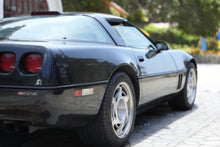 1990 Corvette ZR1 "King of the Hill"
LT5 4 cam Lotus V8
KnightDriveTV bought the C4 Corvette ZR1 with some real custom body and design change intentions. The project will target legacy styling, but enhance the ZR1 to the styling it could've had from the factory.
I'm a part of the second round. I'm super excited to upgrade to these; you'll be a legend in the c5 community for sure
J Money
Oh my! Just saw UR youtube video from January 2021! Well Done Sir! Would be a perfect upgrade for our Sleigh.
Santa John and Nana
Good Afternoon man. I just watched your YouTube and I love the flip up design you made. I'll promote you guys any way you want as well.
Thomas T.